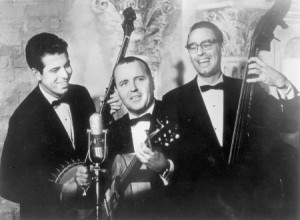 For 50+ years the Limeliters have entertained standing-room-only crowds with their incredible musical talent and zany sense of humor. They first made their mark in folk clubs and on college campuses during the height of the folk music boom of the early 60′s, which led to numerous TV appearances. With different configurations over the years, the group has preserved their signature vocal sound.
The Limeliters were formed in July, 1959 by Louis Gottlieb (bass), Alex Hassilev (baritone), and Glenn Yarbrough (tenor). It was springtime in Los Angeles, and "Cosmo Alley" was the nightclub to frequent. Lou Gottlieb, fresh from obtaining his Ph.D in musicology, just happened to be in the audience when Alex Hassilev and Glenn Yarbrough appeared on stage to sing a duet together. It was a chance meeting . . . and a legendary one. Lou, who was then working as a vocal arranger, originally thought that "these two guys" could help him make some demos for The Kingston Trio. However, when the three started working together, they could not restrain the magic.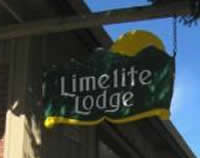 Soon, they packed up and headed to Aspen, Colorado, to work at a ski lodge called "The Limelite," which Glenn and Alex had purchased after singing there during the previous ski season. After a short period of perfecting their act, they set off for the "Hungry i" in San Francisco, which at the time, was the West Coast nerve center for the mushrooming contemporary folk movement. The owner had just had a group with three long names strung together and wasn't about to put "Yarbrough, Hassilev, and Gottlieb" up on the marquee!! But the group hadn't really decided on a name yet. So where had they last been playing? When they answered "The Limelite," he said, "that's your name from now on!"
Their success was immediate. Only two days after their professional debut, the group received offers from three recording companies and in early 1959, they released their first album on Elektra. Soon after, they signed with RCA and a string of best selling albums followed, making the Limeliters a household name.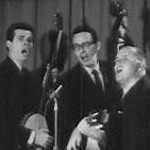 The Limeliters' album, "Tonight in Person" reached number 5 in the U.S. charts in 1961. Their second album made the top 40, and their third release, "The Slightly Fabulous Limeliters," made the top ten in the same year. But their one album with the longest staying power is undoubtedly their album of folk songs for kids of all ages, "Through Children's Eyes"
For three years, The Limeliters were the musical representatives for Coca-Cola. Their rendition of the jingle, "Things Go Better with Coke" became a national hit.
More than all the albums, what The Limeliters are truly famous for is their trademark "Limeliters sound." Never having a true chart-topping hit record, they are loved for a large collection of rousing songs including such audience-pleasers as "There's a Meetin' Here Tonight," "City of New Orleans," "A Dollar Down," "Have Some Madeira M'Dear," "Lonesome Traveler," "Wabash Cannonball," "Whiskey in the Jar," and many others which are performed on their 25+ record albums and in their exciting concerts.
Glenn Yarbrough left the group in 1963. For about two years, Ernie Sheldon (who wrote the lyrics for what became Yarbrough's biggest solo hit, "Baby the Rain Must Fall") filled in for Yarbrough.
In 1965, at the pinnacle of their success, the highly individualistic members of the group decided to take a break. For the next few years they pursued their own individual interests; Glenn Yarbrough as a successful soloist on records and in concert; Alex Hassilev as a producer with his own recording studio; and Lou Gottlieb as owner of a commune ranch in Northern California.
During the seventies, in response to an ever-greater demand from their many fans, starting in 1976, The Limeliters embarked on a series of yearly reunion tours with Glenn Yarbrough. These were so successful that in 1981,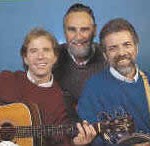 Alex and Lou decided to reform the group and to get back into the mainstream of entertainment. With the addition of the soaring tenor of Red Grammer they once again began thrilling audiences with the unique sound that made them famous.
After eight very productive years, Red left the group to pursue a solo career as a children's artist. In 1991, he was replaced by another outstanding tenor, Rick Dougherty, whose wide-ranging musical background and bright stage presence brought another fresh dimension to the group.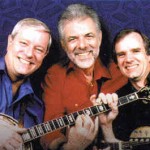 Lou Gottlieb's passing in 1996 was a great loss for the group, but his high baritone part was taken up by a former Kingston Trio member, Bill Zorn, a banjo-player extraordinaire with the powerful vocals needed to complete the group's unique sound.
In 2003, Bill and Rick left the group (both are currently members of The Kingston Trio) and in early 2004, tenor Mack Bailey and comedian baritone Andy Corwin joined "the limes"…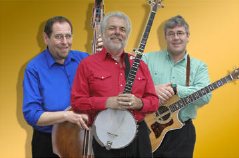 bringing new energy, enthusiasm and musical material to the group.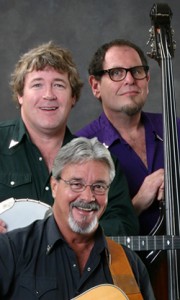 In 2006 Alex decided to retire and a new member, Gaylan Taylor, was asked to learn the parts and become a part of the group. They are still be joined by Alex for select concerts.
With the beginning of 2012, Mack Baily also decided to retire from the group. After a year long search, tenor Don Marovich was invited to become the newest Limeliter.
The trademark sound, harmonies, and sense of fun endure. Now more than ever, the surging vocals and wonderful sense of humor of this unique trio continue to earn them their title as


Personnel History:
Lou Gottlieb – bass, vocals (baritone) – (1959-1996)
Alex Hassilev – guitar, banjo, vocals (bass) (1959-2006)
Glenn Yarbrough – guitar, vocals (tenor) (1959-1963 / 1976-1981)
Ernie Sheldon – vocals (tenor) (1963-1965)*
Red Grammer – guitar, vocal (tenor) – (1981-1991)
Rick Dougherty – guitar, bass, vocals (tenor) – (1991-2003)
Bill Zorn – guitar, banjo, vocals – (1996-2003)
Mack Bailey – guitar, banjo, vocals (tenor) (2004 – 2012)
Andy Corwin – bass, vocals (baritone, bass) (2004 – present)
Gaylan Taylor – guitar, vocals (baritone) (2006 – present)
Don Marovich – guitar, banjo, mandolin, vocals (tenor) (2012 – present)
John David (accompanist) – guitars, banjo, mandolin, dobro, harmonica (1981 – 1994)
Pat Sauber (accompanist) – guitar, banjo, mandolin (2004 – 2006)
* – Ernie Sheldon appeared on several Limeliter recordings, but did not perform live with the band.