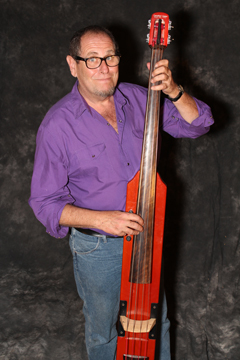 Andy Corwin is a performer and songwriter with an offbeat sense of humor and an outrageous repertoire of folk, country and bluegrass music. A native New Yorker, Andy relocated to Southern California in the late 1970's to attend U.C.L.A. where he earned a Master of Fine Arts degree in playwriting.
A long-time folk & bluegrass enthusiast, he was a member of the satirical folk/comedy quartet "The Foremen" during the 1990's. In 2005, his comedy song writing was awarded top honors in the Kerrville Folk Festival's "New Folk" Songwriting Competition.
He is also a member of the comedy duo "actual size", along with writing partner, Steve Goodie.  (for more info, visit: www.actualsizeduo.com)
Andy is also an accomplished film and TV documentary director, writer and editor whose work has appeared on NBC, The Discovery Channel, The History Channel,  A & E and The Food Network.
for more info about Andy: www.andycorwin.com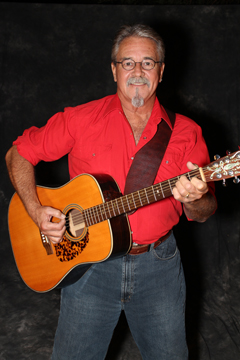 Gaylan Taylor's first paid gig as a folk singer came in 1964 when he was 14, but his actual professional career began in 1967 after Bill Zorn invited Gaylan to be a part of Bill's large folk group, The Win' Jammers. Bill and Gaylan hooked up again in '70 '71 as members of The New Christy Minstrels. 2007 marked Gaylan's 40th year in the music business.
In addition to guitar and vocals, Gaylan plays bass and harmonica and has written well over 200 songs, two of which are on the Limeliter's CD Right From the Start. A self-proclaimed 'recording studio junkie', Gaylan is equally comfortable as a vocalist, vocal arranger, instrumentalist, engineer or producer.
In 2005, Gaylan toured with Glenn Yarbrough as the leader of Glenn's Havenstock River Band. When he was invited to join The Limeliters in 2006, Gaylan said, "It's like coming home… I've been in a lot of groups with a lot of different styles and configurations and worked with some wonderfully talented performers… this Limeliters group with Andy and Don and me is nothing short of magical."
for more info about Gaylan: www.cdbaby.com/cd/gaylantaylor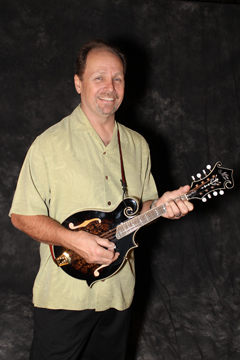 Don C Marovich is a journeyman musician who has played professionally since 1975.  A native Hoosier, Don's early roots were in barbershop quartet and he placed 2nd & 3rd in consecutive years in national competition.  He went on to lead several popular music groups as well as a very active solo career with 10s of thousands of hours in front of diverse audiences and Don is still active in that realm now.  In the 80s, Don, as a band leader, was the subject of a one hour music special that aired in 36 states on ABC television.
Besides being a singer /songwriter, he also plays guitar, banjo and mandolin.  Music runs in his blood and he is most at home any time his guitar is in his hands and the mic is live.  He brings his considerable skill and experience to the Limeliters with great enthusiasm.
Alongside his music career, Don completed his master's degree in Education Administration. He has enjoyed over 25 years as an educator and is currently concentrating his efforts as a full-time musician.
for more info about Don: www.snakeeyesband.com